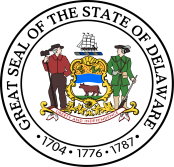 Prowess University Inc. is a duly registered not-for-profit making post-secondary educational institution under the International Laws of 1704,1776 and 1787 in the United States of America at Office of First State (State Government of Delaware), United States of America (Registration File Number: 6940453) with an Authentication Number: 202930750. 
To verify Prowess University's proof of registration with the State Government of Delaware, search for Prowess University through the official link below:
https://icis.corp.delaware.gov/Ecorp/searchfilenumber.aspx
PU has a corporate legal existence and is in Good Standing with the State Government of Delaware (SR# 20197241376 – Authentication Number: 203673645). See PU's certificate of good standing.
In the US accreditation is a voluntary process and each college or university may decide for itself which accreditation is appropriate and necessary to accomplish its educational mission; it could be National, Regional, State, or Private Accreditation.  Not all universities need National, Regional, or State accreditation to operate. Government Accreditation is only mandatory for those universities that seek Federal Government educational funding. In the United States of America, we have a number of independent private accreditation agencies that grant accreditation. All of these accreditation agencies hold online educational institutions and distance learning programs to the same high standards that are held by the traditional.
Prowess University or any of its degree is not accredited by National, Regional, or State accrediting agency. However, Prowess University's degree are accredited by Independent Private Accreditation agencies for Quality Assurance as a sign of credibility and quality. It means that the university is advancing, developing, and improving its programs, becoming more efficient, and focused on student welfare.
Prowess University strongly advises interested applicants to consult with licensing authorities, prospective employees, professional associations, government agencies, colleges, and universities to determine with clarity if the study program will meet their requirements before undertaking any program of studies with them. However, it is mandatory for graduate of Prowess University to have the California University FCE degree diploma, certificate of legalization (Apostille), and official transcript of record equivalency. Prowess University only accepts Credential Evaluation from California University FCE (PU/SPO/CUFCE-WES/4781).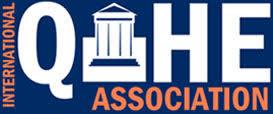 PU Gets Full Accreditation from QAHE
Prowess University, Delaware-USA, gets full accreditation for its courses from the International Association for Quality Assurance in Pre-Tertiary & Higher Education (QAHE), USA, and features in its list of accredited institutions. QAHE is recognized by National Agency for Quality Assurance in Education & Research (Moldova), Agency for Accreditation of Educational Programs & Organizations (Kyrgyzstan), Council on International Higher Education Supervision (Austria), International Confederation of Higher Education (ICHE) etc. QAHE is an expert in recognizing higher education institutions for research performances, student services, and quality of teaching to value the confidence of the public along with supporting the development of quality assurance systems worldwide. Candidates having a QAHE-accredited course certification will be recognized globally for the skills acquired and knowledge gained throughout the program. QAHE accreditation is a prestigious recognition that validates an institution's commitment to quality education. It signifies that Prowess University has met and surpassed the rigorous standards and criteria set by QAHE, covering areas such as curriculum, faculty qualifications, student support services, infrastructure, and academic governance.
Prowess University has consistently demonstrated a strong commitment to delivering quality education and upholding international standards. The institution's dedication to excellence in teaching, research, and service has earned them the privilege of being an accredited member of QAHE. PU performed excellently in QAHE's accreditation eligibility criteria which contain the five areas mentioned below for which Prowess University underwent inspection of its Internal Quality Assurance System and reviewed its study programs.
Academic Quality and Integrity
Teaching Staff Qualifications
Delivery of Programs
Students Services
Website Design and Performance
With accreditation from an internationally acclaimed accreditation organization like QAHE, PU stands out and promises to ensure continuous enrichment of course delivery, teaching quality, and research tasks to achieve and maintain its international standard in every aspect of providing training services to its students from across the globe.
QAHE has been assessed and found to conform to the requirements of ISO 9001: 2015(Quality Management System), ISO 29990 (Non-formal Education and Training Services Management System), ISO/IEC 17011:2017 (requirements for the competence, consistent operation and impartiality of accreditation bodies assessing and accrediting conformity assessment bodies), ISO/IEC 17040:2005 (the general requirements for the peer assessment process to be carried out by agreement groups of accreditation bodies or conformity assessment bodies), ISO 20000:2018 (Service Management System) and ISO 27001:2013 (Information Security Management System).
PU's accreditation can be verified on QAHE's home page under 'SEARCH INSTITUTIONS' by typing the name of our institution. https://www.qahe.org/
See Prowess University's certificates of accreditation
Prowess University is an Affiliate/Regular Standard Member of the American Evaluation Association (AEA) #70368
The American Evaluation Association is a professional association of evaluators devoted to the application and exploration of evaluation as a profession. We prioritize the advancement of evaluation best practices in multiple types of evaluation, including program evaluation, personnel evaluation, evaluation in education, evaluation in government, independent consulting, and more. AEA has approximately 6,000 members representing all 50 United States states and more than 80 foreign countries.
Evaluation involves assessing the strengths and weaknesses of programs, policies, personnel, products, and organizations to improve their effectiveness.
Who is an AEA Member?
AEA members are professional evaluators from multiple disciplines and backgrounds. When you are a member of the AEA community, you can expect to meet:
Students studying evaluation or a related field

Independent consultants

Data visualization experts

Evaluation educators

Evaluation managers and supervisors

Professionals with a focus on non-profits and foundations

Funders of evaluation

Professionals with a focus on personnel, program, technology, government evaluation, healthcare, social justice, education, and more are represented in our 60+ Topical Interest Groups
 Click here to verify our membership.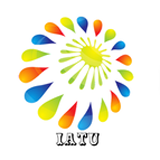 The International Association of Transnational Universities (IATU) is a Worldwide Education Accrediting Network following the GAAP standards of the Boards of Quality Standards. IATU is an association of accredited and globally recognized universities with GAAP standards. Prowess University is a member of IATU.
See PU's IATU certificate for verification.

Prowess University's Arts Management program receives accreditation in compliance with all professional and educational standards set by the institute. Qualifications and academic transcript of Prowess University are recognized by CIAP for direct membership at all levels.
The Chartered Institute of Arts Management & Professionals (CIAP) is the independent professional body for Chartered Arts Management and Professionals, USA. Working in partnership with World Associations of Arts Management; to provide Administrators, Students, Researchers, Governments, Entertainers, Policy Decision Makers, Professionals & other Stakeholders the springboard for Leadership, Management & Entrepreneurship in the arts for constructive, regulatory & beneficial engagements of Arts Management globally. 
Advancing standards in entertainment, administration, research, and academics, the Chartered Arts Management professional qualification is the world's leading qualification when it comes to professional standards. In a world where more and more people, governments, entertainment, banks, and commercial organizations demand greater certainty of professional standards and ethics, attaining the Chartered Arts Management professional qualification is the recognized mark of management professionals.
View accreditation certificate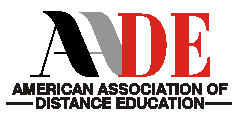 AMERICAN ASSOCIATION OF DISTANCE EDUCATION (AADE)
Prowess University has AADE Accreditation for Online and Distance Learning programs.
The American Association of Distance Education (AADE) is an association of all recognized Distance Learning Institutions in America. "AADE" has a mission to promote the enhancement of quality and development of higher education through distance education. AADE also drives the enhancement of quality assurance by representing agencies internationally, supporting them nationally, and providing them with comprehensive services and networking opportunities. 
AADE ensures Quality education through global standards and recognition for all members, without compromising the Global Education Standard in line with the American System of Education.
AADE is open to the diversity of higher education systems and quality assurance approaches and adheres to the following values:
Transparency: AADE publishes its policies, procedures, and criteria for decisions and reports.
Independence: AADE actively promotes the operational independence of quality assurance agencies and supports the autonomy of higher education institutions.
Collaboration: AADE works in a consultative manner with its members and affiliates, Global partners, and fellow associations.
Integrity: AADE operates with integrity and in a fair, equitable, impartial, objective, and professional manner that ensures Quality Learning Management System through Online and Quality Distance learning.
See PU's AADE Certificate of Accreditation.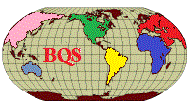 BQS – INQAAHE, EQF Accredits Prowess University
Prowess University Delaware-USA gets Full Accreditation for its courses through GAAP Standard for Bachelor's, Master's, and Doctorate degrees programs from The Board of Quality Standards (BQS) – International Network for Quality Assurance Agencies in Higher Education (INQAAHE), and European Union Qualifications Framework (EQF) having met the criteria on Quality Higher Education Standards.
The Board of Quality Standards is an independent International Quality Assurance Regulatory Agency for Higher Education; a member of the International Network for Quality Assurance Agencies in Higher Education (INQAAHE), and the European Union Qualifications Framework (EQF).
The International Network for Quality Assurance Agencies in Higher Education (INQAAHE) is an International Quality Assurance body recognized by CHEA. INQAAHE works closely with National Accreditation bodies and Academicians to control Educational qualities in over 140 Countries, established in 1991.
European Union Qualifications Framework (EQF) is an Agency of a political and Economic Union of 28 Member States that are located primarily in Europe with an estimated population of over 513 million members; the Agency acts as a translation device to make national qualifications more readable across Europe, promoting workers and Learners mobility between countries and facilitating their learning.
 EQF is also charged with the responsibility of relating, Comparing, and better understanding different countries' National qualifications levels system to a common European reference framework amongst individuals and employees in terms of Education and training systems.
GAAP Accrediting Standards
Degrees conferred by Prowess University have been internationally recognized by the Governments and private sector and also accepted by multinational businesses as well as colleges and universities for further study. The University was endorsed to the Generally Accepted Accrediting Principle (GAAP) and all transcripts are in GAAP, BQF, and ECTS. Under this Agreement, undergraduate students are required to complete a minimum of 30 GAAP credits or 60 ECTS credits or 120 BQF/QCF credits per year and a total of Bachelor degree credits 120 credits and a duration of four years of learning- Master 45 credits and a duration of 1/2 years of learning- Doctorate 60 credits above master degree duration 3 years of learning with completion of Dissertation and Viva Voice.
The letter to Prowess University Management reads in part: "Be it known that Prowess University as a Private International University has satisfactorily met all the BQS Standards of GAAP 2011 prescribed by the Accreditation Committee concerning Educational Quality, institutional integrity, and public accountability, through a voluntary and non-governmental review process of Quality Assurance and institutional development". " The accreditation Committee hereby conferred this full Accreditation together with all rights, honors, and dignity pertinent to this award"
To verify the above accreditation click here.

Prowess University has CQACD Accreditation through a quality curriculum and contemporary learning standard
Council for Quality Assurance & Curriculum Development (CQACD)
 (CQACD) is a non-profit association seeking to enhance curriculum development and quality assurance of undergraduate and graduate study programs and education in Asia. It was founded on December 5th, 2002 in Delhi, India. It has institutional members from across the globe. 
CQACD has established professional and educational standards and criteria for evaluation and quality assurance through functional curriculum development for study programs and education.
See PU's CQACD Certificate of Verification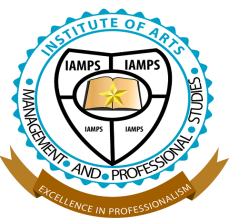 Prowess University has received recognition from a top Professional Institute in Nigeria to internationalize professional services and explore cooperation on education and research. The aim of the partnership was to agree on an administrator exchange to share best practices in professional services. This will facilitate staff development, improve support for international scholars and help both institutions provide an excellent student experience.
The Institute of Arts Management and Professional Studies (IAMPS) is a Certified Professional Management Training Institute legally registered with the Corporate Affairs Commission, Nigeria, and recognized by the Federal Ministry of Education Nigeria. The Institute has international accreditation and recognition such as the International Standard Organization (ISO), Euro-American Joint Accreditation Services (EAJAS), Recognition Accreditation and Charter Council (RACC), World Safety Organization (WSO), Chartered Institute of Arts Management & Professionals, USA (CIAP).
"I am delighted to be embarking on this initiative with IAMPS, Nigeria," said Professor Richson, Prowess President, during the visit."It has an excellent reputation as a top-tier world professional institute with global accreditation and recognition and a global hub for arts management knowledge and talent. "It is an institution dedicated to the development of a better world through arts and management, something that resonates strongly with our values here at Prowess."
https://iamps.edu.ng/partnership/ 

ACCREDITATION AND CHARTER AFFILIATION AGREEMENT BETWEEN BALLSBRIDGE UNIVERSITY AND PROWESS UNIVERSITY
This accreditation and affiliation between Ballsbridge University Commonwealth of Dominica, hereby known as the 'University'established by International Agreement and chartered by Dominica' and Prowess University established in Delaware United States of America known as 'Accredited Affiliated Institution and Institutional Body within Ballsbridge University Alliance system in the USA and worldwide. 
All Qualification and certifications of Prowess University Shall be recognized by the Board of quality standards and Ballsbridge University within the Ballsbridge university consortium of universities as an institution and recognized university alliance and students of Prowess University and Affiliated institutions can receive a statement of Comparability to the equivalent of EQF standards from Board of Quality Standards Cyprus Office.
Institutions approved by Prowess University can be admitted as accredited Institutional Members of BQS and BU without further scrutiny by BQS they can only pay accredited membership fees to BU systems Cyprus Office if applicable.
Prowess University or affiliated institutions of PU will optionally be eligible to attend BU worldwide convocation hosted in India and other countries or host optional BU or joint convocation in the USA or other countries.
Ballsbridge University will be eligible to display PU Logos as an accredited Alliance Member or Body and PU will be eligible to display the logo of Ballsbridge University as an accredited Alliance Member.
In this partnership students from Prowess University can request qualifications based on studies done with Prowess university/centers or online and Pay appropriate certification fees for certificates, diplomas, Bachelors, Masters, Doctorates, and Post-doctorate in several fields to BU office or BU representative offices worldwide. BU students can also request Prowess University Qualification based on work done at Ballsbridge University Centres and online worldwide and pay appropriate fees to Prowess University.
See PU's Recognition Certificate from BU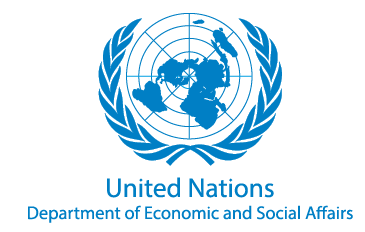 Prowess University is a Participating Member of the United Nations Department of Economic and Social Affairs (UN DESA) through ECOSOC consultation
The United Nations Charter and guided by the transformative 2030 Agenda for Sustainable Development, the UN Department of Economic and Social Affairs (UN DESA) upholds the development pillar of the United Nations.
UN DESA brings the global community together to work towards standard solutions to the world's most pressing problems. UN DESA helps countries translate their global commitments into national action in the economic, social, and environmental spheres.
UN DESA is a pioneer of sustainable development and the home of the Sustainable Development Goals (SDGs), where each goal finds its space and where all stakeholders can do their part to leave no one behind. We are a leading analytical voice for promoting inclusion, reducing inequalities, and eradicating poverty, and a champion for tearing down the barriers that keep people in poverty.
UN DESA helps countries make informed decisions by providing a wealth of information through our publications and databases and through our support for international deliberations at the United Nations General Assembly, Economic and Social Council (ECOSOC), Commissions, Forums, and other bodies.
Click here to verify your UN DESA membership.
Prowess University Achieves ISO 29990:2010 AQS Certifications, for exemplary Learning Services Management System through QAHE
We are delighted to announce that Prowess University, an esteemed institution accredited by QAHE (International Association for Quality Assurance in Pre-Tertiary & Higher Education), has successfully obtained the prestigious ISO 29990:2010 certification. This significant achievement reflects Prowess University's unwavering commitment to delivering outstanding learning services and upholding the highest standards of quality in education.
The ISO 29990:2010 certification, awarded by AQS Certifications and Euro American Joint Accreditation Center (EA-JAC), recognizes Prowess University's exemplary Learning Services Management System (LSMS) and its adherence to rigorous international standards. This certification underscores the university's dedication to providing exceptional online (ODL) Bachelor, Master, and Doctoral programs for adult learners globally through a network of partner institutions.
QAHE played a crucial role in supporting Prowess University throughout the certification process, offering guidance, expertise, and assistance to ensure compliance with ISO 29990:2010 requirements. Collaborating closely with Prowess University, QAHE facilitated a smooth and successful certification journey.
ISO 29990:2010 focuses on the quality management of learning services, emphasizing the effectiveness and efficiency of educational programs. By achieving this certification, Prowess University demonstrates its commitment to continuous improvement, student satisfaction, and delivering educational services that meet international standards.
This recognition further strengthens Prowess University's reputation as a leading institution in the field of online education. Students can have confidence in the university's commitment to providing high-quality programs, validated by ISO 29990:2010 certification.
We extend our heartfelt congratulations to Prowess University on this remarkable accomplishment and commend their dedication to excellence. The ISO 29990:2010 certification serves as a testament to their commitment to providing outstanding education and a superior learning experience.
To verify Prowess University's ISO 29990:2010 certification, please visit the official AQS Certifications website at http://www.aqscertifications.org.uk/certification.php with Certificate Number of 0909076.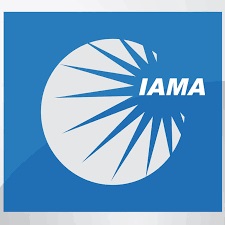 Prowess University gets Life Membership of International Academic and Management Association (IAMA), a voluntary, membership-based non-government body of educational institutes, corporate organizations, and individual professionals. The Association came into existence in the year 2013 and is registered as a not-for-profit trust under the Indian Trust Act, 1882. The association was formed keeping the following objectives in mind:
Bridging the gap between the corporate and the academia
Acting as a common platform for the corporate and the academia to meet and interact
Building ready human capital for the corporate based on their current requirements global
Creating employable manpower across the globe and not just a trained one
Promote and disseminate examples of effective educational practices globally
Becoming a source of choice for information relating to education globally
Providing adequate career opportunities to the fresh talent coming out of colleges
Enable global academic alliances thus ensuring transfer of knowledge freely across the geographical boundaries
To develop a parallel education system globally that is highly dynamic in nature and ensures experiential learning and guaranteed employability
International Academic and Management Association believes it is high time for a complete overhaul of the education system across the globe; time to move from the traditional teaching to experiential learning; from training to creating knowledge sources that are globally employable, education is not what you have studied but what you have learned and CAN DO.
View IAMA Membership Certificate

Prowess University gets reciprocal recognition and accreditation from CIMCN
Prowess University gets reciprocal recognition and accreditation for Coaching and Mentoring programs from the Chartered Institute of Mentoring and Coaching, Nigeria. PU has received recognition from a top Chartered Professional Institute in Nigeria to internationalize professional career coaching and explore cooperation on education and research through joint professional training and certification.
The Chartered Institute of Mentoring and Coaching Nigeria (CIMCN) is an educational institution and the largest professional body of Mentoring and Coaching in Africa. The Institute is incorporated with approval from Federal Ministry of Education and other relevant government agencies. The Institute Chartered-ship Bill (HB 1501) was presented for second reading in the National Assembly and we are charged with the following responsibilities:
Registration of Members
Training of Members
Certification of Members
Discipline of Members
Regulate and control the practice of mentoring and coaching and for other related matters.
Enhancing life, Career and Professional Prospects to ensure Human Capital Development.
Promoting a culture of excellence in Human Capital Development through Mentoring and Coaching.
https://cicmcn.com/en/prowess-university-usa/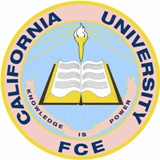 Prowess University, Delaware-USA Gets CUFCE Recognition For Equivalency Degrees, General Evaluation Reports And California Secretary of State Apostille 
We are pleased to make an official announcement that Prowess University, Delaware-USA has been recognized by the California University Foreign Credentials Evaluation (CUFCE) Higher Education Accreditation Commission (HEAC). This recognition signifies that graduates from Prowess University are eligible to request for CUFCE Equivalency degrees and reports through course by course evaluation for licensure, transfer credits to any regionally accredited colleges or universities in the U.S.A, and immigration purposes. California University FCE reports are recognized by California Department of Education and the United States Department of Education through our memberships in higher education organizations wherein the U.S. Department of Education is also an organizational member; The CUFCE report is a highly respected and globally recognized qualification framework that provides a standard for evaluating and recognizing educational qualifications. This recognition with the Document Number: CUC 640-07-2923 is a testament to the quality of education provided by Prowess University and its commitment to excellence.
CUFCE, California University Foreign Credentials Evaluation as a Credential Evaluation Institution (CDI) mission is to support the needs of the National Curriculum Evaluation Services (NCES), the International Center for Academic Evaluation and Accreditation (ICAE), as well as the UNESCO-CHEA International Quality Group, for accredited Professional Evaluators (PE) that evaluate the curricula and other academic programs of recognized universities, state-approved universities, colleges and schools that apply for regional or national accreditation.
CUFCE also evaluates the curricula of private, state-approved universities that apply for regional and national accreditation in the United States of America; it validates foreign credentials and awards the U.S. equivalent of Doctorate degrees, Masters, Bachelors, Associate, qualification certificates and high school diplomas.
CUFCE insures that all immigrants who are educated in their country of origin are given the best tools for faster integration into the United States of America society. It helps to obtain the United States equivalency degree evaluation of all of the studies and specialized work experience per the USCIS Guidelines and the North American Free Trade Agreement (NAFTA). It provides equivalency degrees earned through Course Evaluation & Assessment Examinations be awarded a dual degree by some of the accredited universities recognized by the CUFCE.
CUFCE – California University Foreign Credentials Evaluation equivalency degrees and reports for our Bachelor/Master/PhD students may be ordered through the Prowess University Distance Learning Department (info@pu-edu.us).